Radio BGM LIVE from PRIDE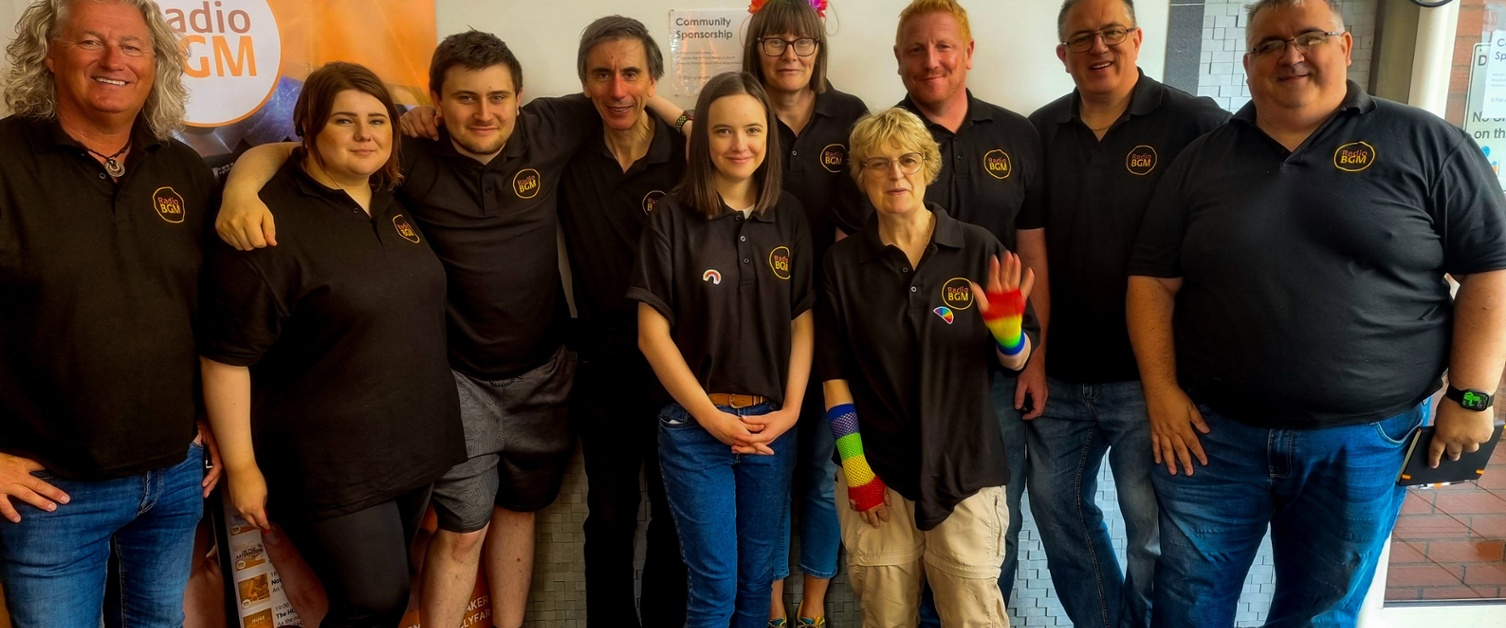 20 July 2023
Prince Philip Hospital's award-winning Radio BGM was the official media partner of Llanelli Pride this year and broadcast live on Saturday 15 July, covering the events of the day and offering listeners within the hospital and online a chance to follow the event.
Llanelli Pride proved a hit saw thousands of people attend, many of which stopped by to say a big "hello" to the Radio BGM team placed by the main entrance.
Radio BGM Chairman, David Hurford said: "It was a truly fantastic day, and I would like to extend my thanks to our incredibly hardworking team for all their efforts in making it such a success.
"We are a small team who work tirelessly to provide a service to the patients and staff of the hospital and surrounding communities.
"It's truly heartening to see us all work together to continue to provide this vital local service.
"We were very fortunate to be in a prime location for the event which afforded us many opportunities for engagement both on and off air. I couldn't be prouder of what has been achieved by our small but dedicated team of volunteers.
"A special thanks must also go to our colleagues in Broadcast Radio who were incredibly supportive and helped us utilise Myriad Anywhere to its full potential during the broadcast.
"Finally, our thanks to the organisers of Llanelli Pride for inviting us to be the official media partner of the event this year. It was a great day, and we look forward to hopefully being with you again next year!".
The success of the Pride broadcast follows hot on the heels of a hattrick of awards for Radio BGM at this year's national Hospital Broadcasting Awards ('HBAs') where Dave received the John Whitney Outstanding Contribution Award for his services to hospital radio.
The station continues to go from strength to strength and is building up towards a big birthday in 2024 as Radio BGM prepares to celebrate 50 glorious years of broadcasting!
Anyone who is interested in volunteering for Radio BGM can find out more via the website: www.radiobgm.org.uk