Skomer Island employees vaccinated by health board's nurses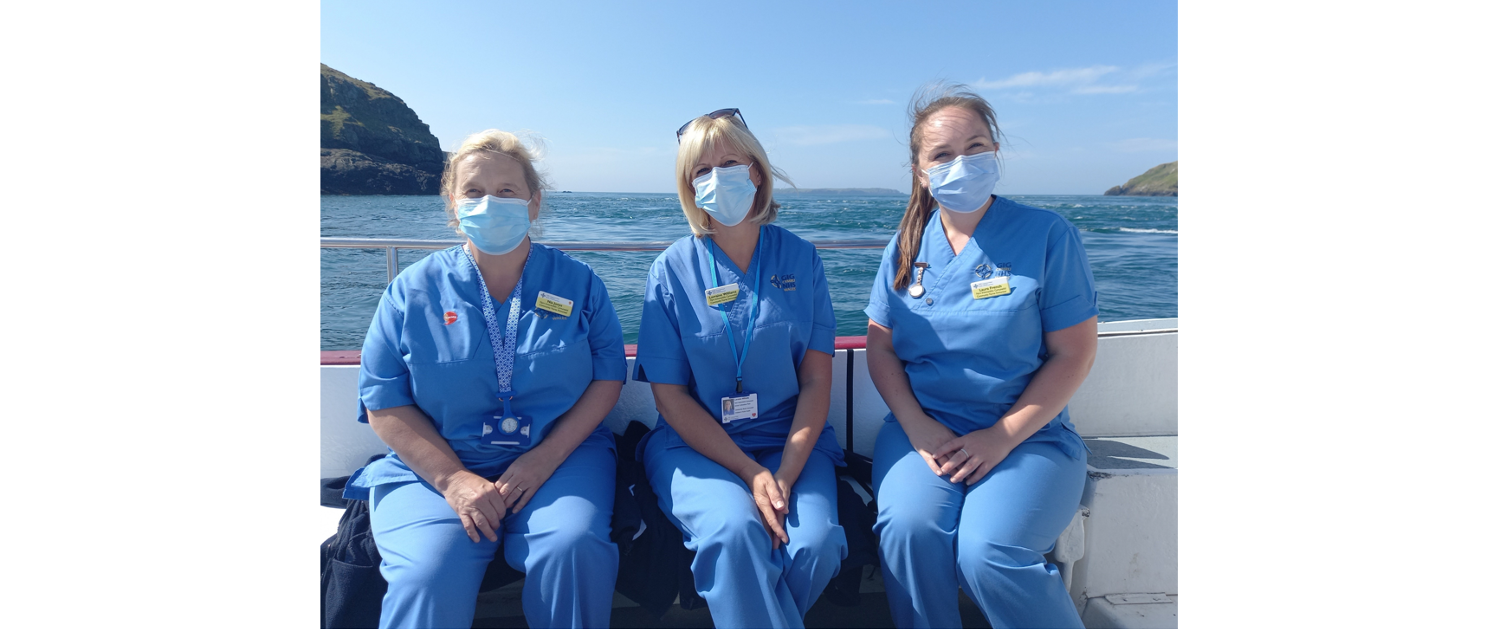 Three members of the vaccination team at Hywel Dda University Health Boards visited Skomer Island on Wednesday to vaccinate island employees.
Lorraine Williams, Nia Jones and Laura French, all community nurse immunisers in the immunisation and vaccination team boarded a boat to the island to give second doses to 12 of the island's staff members.
Lisa Morgan, Head of Islands and Marine Wildlife Trust of South and West Wales, said: "We are incredibly grateful that Hywel Dda have pulled out all the stops to vaccinate our island teams. Getting them back to the mainland to have their jabs would have been difficult.
"All the island staff are involved in people facing roles, so we were keen to get them protected as soon as possible. Their jobs involve helping day visitors off boats, showing them wildlife and managing the hostel style accommodation on the islands. This means that despite them living on remote islands they actually come into contact with a lot of people."
Skomer Island is looked after by staff who are resident on the islands for nine months each year, of which many are registered with GPs outside of west Wales, some as far away as Northumberland and Scotland.
Managed by the Wildlife Trust of South and West wales, the Island is situated off the coast of Pembrokeshire and is surrounded by a marine nature reserve. It is well known for its wildlife and is home to the largest colony of Atlantic Puffins in Southern Britain.
"I suspect that vaccinating 12 people on an island is one of Hywel Dda's more unusual assignments. But we couldn't be more thankful and hope the nurses enjoyed the boat trips, meeting the island team and spending some time with the Puffins!"