Small businesses play a big role in the Swansea Bay City Deal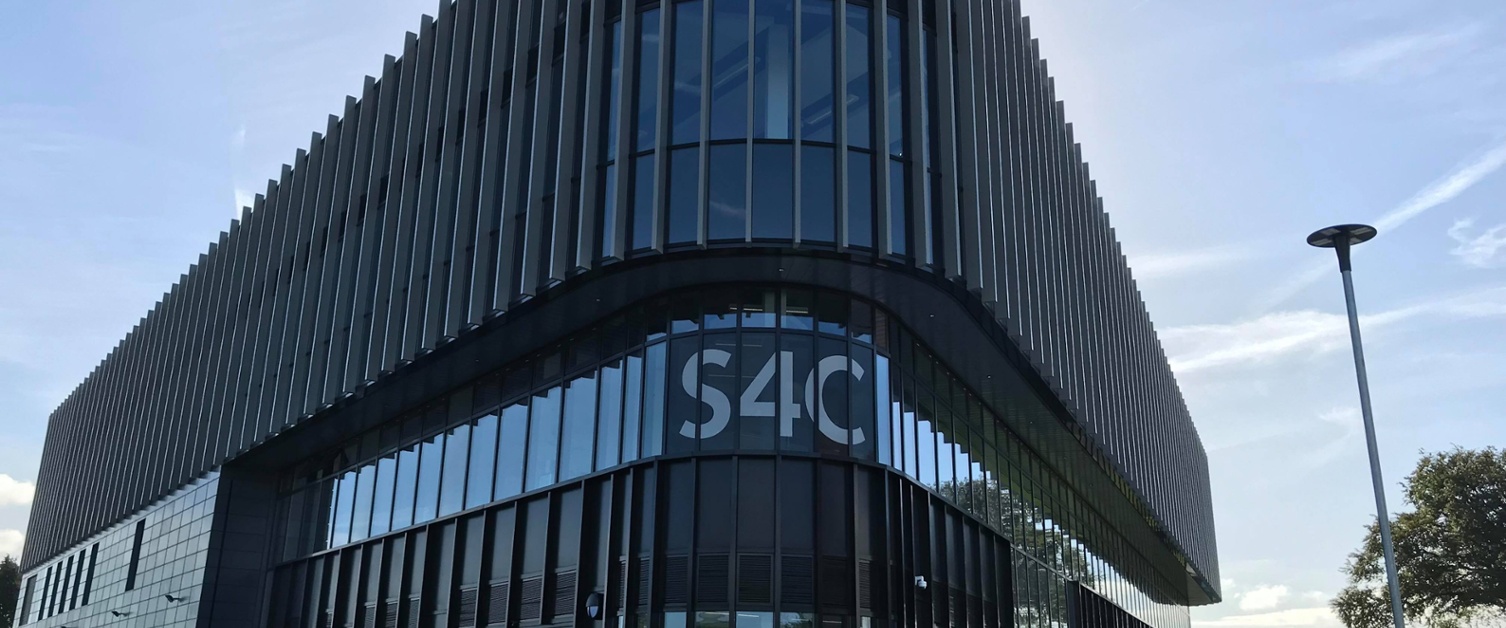 With nearly all the Swansea Bay City Deal (opens in new tab) programmes and projects now approved and in delivery, the contribution that small businesses to the success of the deal will be significant. Saturday 4th December is recognised as Small Business Saturday; a day to celebrate the success of small businesses, encourage people to shop locally and recognise their support in local communities across the country.
The first of the City Deals projects to be approved and complete is Yr Egin (opens in new tab) – a state-of-the-art digital and creative hub located at the University of Wales Trinity Saint David (UWTSD) (opens in new tab) in Carmarthen. Anchored by S4C's headquarters, Yr Egin is also home to around 12 small businesses who have flourished since co-locating at the centre– utilising the office spaces, networking at the hot desking areas as well as the advantages of being part of the University halo effect.
Welsh Otter (opens in new tab) and Stiwdiobox (opens in new tab) are two companies who have grown since moving to Yr Egin and benefiting from the space that's on offer. Welsh Otter are a family run business who aim to raise the profile of designers who work in Wales by showcasing the best of Welsh homeware, textiles and gifts that draw on traditional, handmade and heritage designs. Stiwdiobox offers up-to-date media technology services to engage with people, including radio workshops, voiceovers and podcasts. Both small businesses have goals that mirror Yr Egin, and the Swansea Bay City Deal - to inspire creativity and innovation, and foster local talented workforce for the future.
Kim Otterburn, Founder and Head of Welsh Otter said, " Yr Egin has hugely benefited my start up business and helped us to network and grow. I have been able to use the wonderful, flexible facilities as a hot desking office and for business meetings. It provides a professional, collegiate environment ideally located in Carmarthen, and the staff have been hugely welcoming and supportive."
Marc Griffiths, an experienced broadcaster, and the Founder of Stiwdiobox added "Locating my business at Yr Egin has been a great decision and my facilities include a voiceover booth, a radio studio and YouTube area - all of which are critical to Stiwdiobox's success. Being part of an interactive, digital community has been great for networking with others. Stiwdiobox continues to grow and I very much look forward to welcoming back local pupils, students and education practitioners who can benefit from the bilingual, digital activities Stiwdiobox has to offer."
Gwilym Dyfri Jones, Provost of the Carmarthen Campus at the University of Wales Trinity Saint David said "The vision for Yr Egin from the outset was to develop a creative and cultural hub in Carmarthen that would reflect commercial best practice within the creative sector linked to the UWTSD's bilingual provision. The aim was to create an accelerator to incorporate the key components of a sustainable, highly productive, and competitive hub that would contribute to the creative and digital economies of Wales and the UK. Yr Egin has delivered on that vision in the three short years since it first opened its doors to S4C and other tenants. It has become a centre renowned for the excellent facilities it offers, as well as the creative bilingual community that has been established. I'm delighted that such companies as Stiwdiobox and Welsh Otter are thriving within the centre."
Carys Ifan, Director of Yr Egin added: "The Centre is always looking for opportunities to support businesses and has a lot to offer with our thriving community of creative practitioners and small businesses who benefit from engaging with each other under one roof. Yr Egin's facilities, which include excellent digital connectivity, supporting meetings online and face to face as well as hotdesking facilities, provide the professional environment for our clients' business needs. We offer a range of support services to assist businesses to grow or take the next step through our partnership with the Focus Carmarthen Enterprise Hub. Yr Egin is a great place to do business!"
Supporting the growth of small businesses and start-up companies plays a very important role in developing the Welsh economy, and many parts of the Swansea Bay City Deal are focused on creating opportunities where small and large businesses, along with academia can work collaboratively to thrive.
Cllr Rob Stewart, Swansea Council Leader and Chairman of the Swansea Bay City Region's Joint Committee, said "I would like to celebrate the success of the small businesses already part of the City Deal investment and that are working with us to establish South West Wales as a perfect place to successfully grow and succeed. Many parts of the City Deal provide opportunities for small companies to work alongside large businesses, universities and healthcare, and each of these have an important part to play in the success of the deal. With 8 out of 9 projects from our investment portfolio of up to £1.3 billion now in delivery, we aim to create working environments that will mutually benefit businesses of all sizes across the region. This will drive economic growth and aid our Covid Recovery."
Notes to editor:
The Swansea Bay City Deal is an investment of up to £1.3 billion in a portfolio of nine major programmes and projects across the Swansea Bay City Region, which are together worth over £1.8 billion and 9,000 jobs to the region's economy in coming years.
Funded by the UK Government, the Welsh Government, the public sector and the private sector, the City Deal is being led by Carmarthenshire Council, Neath Port Talbot Council, Pembrokeshire Council and Swansea Council, in partnership with Swansea University, the University of Wales Trinity Saint David, Swansea Bay University Health Board and Hywel Dda University Health Board.