Stock up your medicine cabinet when you stock up for the festivities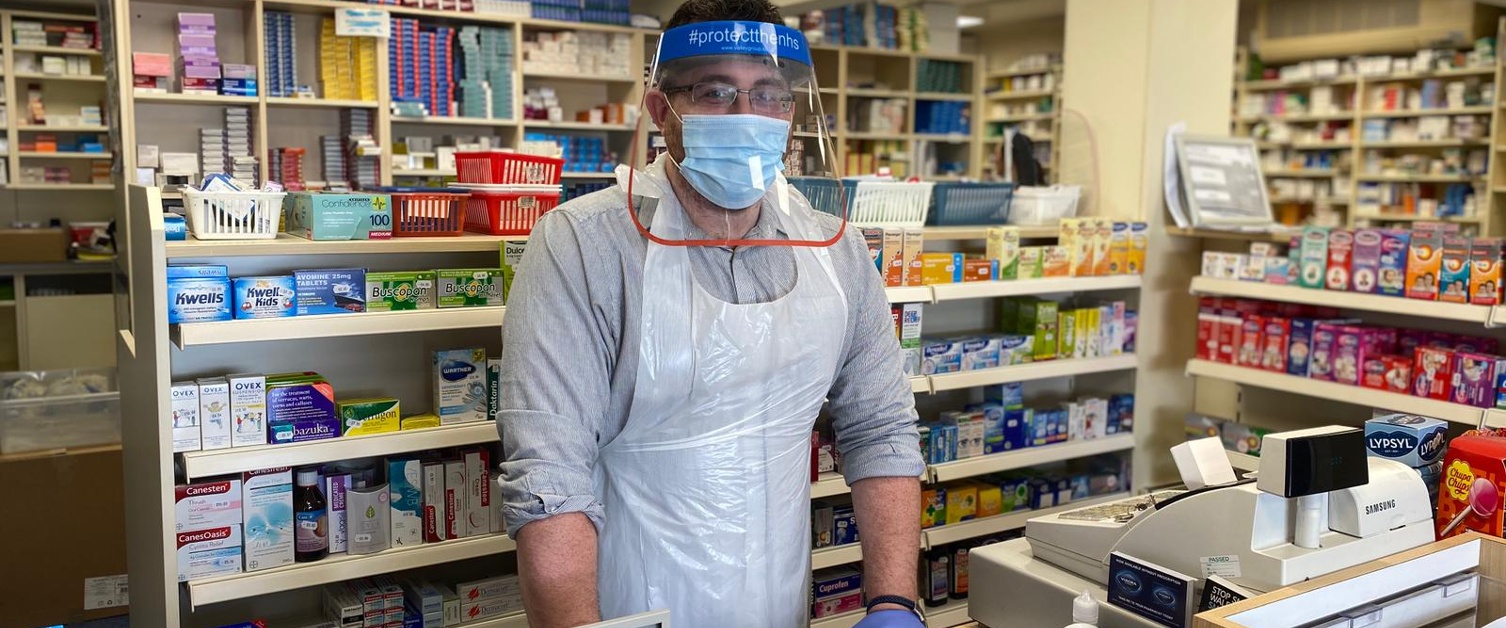 22 December 2021
The winter months usher in an avalanche of illnesses that can target the whole family but most can be cured with over-the-counter advice and treatment from your community pharmacist.
Help us to Help you this winter - please use your local pharmacy to stock up your medicine cabinet when you're stocking up for the festivities.
Your community pharmacist can provide free confidential NHS advice and treatment for a range of common winter ailments without you having to make an appointment to see your GP or visit A&E.
Richard Evans, a community pharmacist, said: "Community pharmacists have always traditionally advised patients on a wide range of winter ailments. Please make your local pharmacy your first port of call. We have always recommended appropriate treatments to the patient, or if necessary, refer them to another healthcare professional."
With Christmas just around the corner those looking to order prescriptions from their local pharmacist are advised to do so seven days in advance in order to ensure they have everything they require over the festivities.
Common winter conditions, which can all be treated by your pharmacist, include:
Influenza (flu) is a respiratory illness that affects the nose, throat and lungs, and is quite contagious, spreading easily from person to person through coughs, sneezing and even general talking. Symptoms include a fever, cough, chest congestion, muscle aches, chills and fatigue. Don't forget you can still get your flu vaccine from your community pharmacy. However, these symptoms can also be the symptoms of COVID-19 so please take a Lateral Flow Test or PCR Test to make sure.
Common cold - A respiratory illness, the common cold is characterised by a stuffy and runny nose, a sore throat and coughing. A cold can take up to a day or two to develop and lasts anywhere from seven to 10 days. Over-the-counter medications and nasal sprays can help alleviate symptoms. Some have described their COVID-19 symptoms as the same as having a bad cold. Please take a Lateral Flow Test or PCR Test first to rule that out.
Cold Sores - Cold sores are common and usually clear up on their own within 10 days. But there are things you can do to help ease the pain. A pharmacist can recommend creams: antiviral creams to speed up healing time or cold sore patches to protect the skin while it heals.
Sore throat - Sore throats are usually caused by viruses (like cold or flu) or from smoking. Symptoms include: a painful throat, especially when swallowing; a dry, scratchy throat; redness in the back of the mouth; bad breath; a mild cough; swollen neck glands. The symptoms are similar for children, but children can also get a temperature and appear less active.
Dry skin conditions - Frequent exposure to wind and sun can evaporate water from the skin, making the surface feel itchy and dry. Itchy skin is not usually a sign of anything serious. You can often treat it yourself and it will usually go away after a few weeks. A pharmacist can recommend the best products to help with itchy skin ie. creams, lotions or a medicine called antihistamine.
Common ailments that pharmacists are the best professional to help treat include: indigestion, constipation, diarrhoea, piles, hay fever, head lice, teething, nappy rash, colic, chicken pox, threadworms, sore throat, athlete's foot, eye infections, conjunctivitis, intertrigo, mouth ulcers, cold sores, acne, dry skin/dermatitis, ringworm, verruca, back pain, ingrowing toenails, vaginal thrush, oral thrush and scabies.
Please do not visit a pharmacy if you or anyone in your household has any COVID-19 symptoms.
For the contact details of all pharmacies throughout Carmarthenshire, Ceredigion and Pembrokeshire and opening times over the Christmas period please visit: https://hduhb.nhs.wales/healthcare/services-and-teams/pharmacy/