Visit Hywel Dda UHB's stand at the Urdd Eisteddfod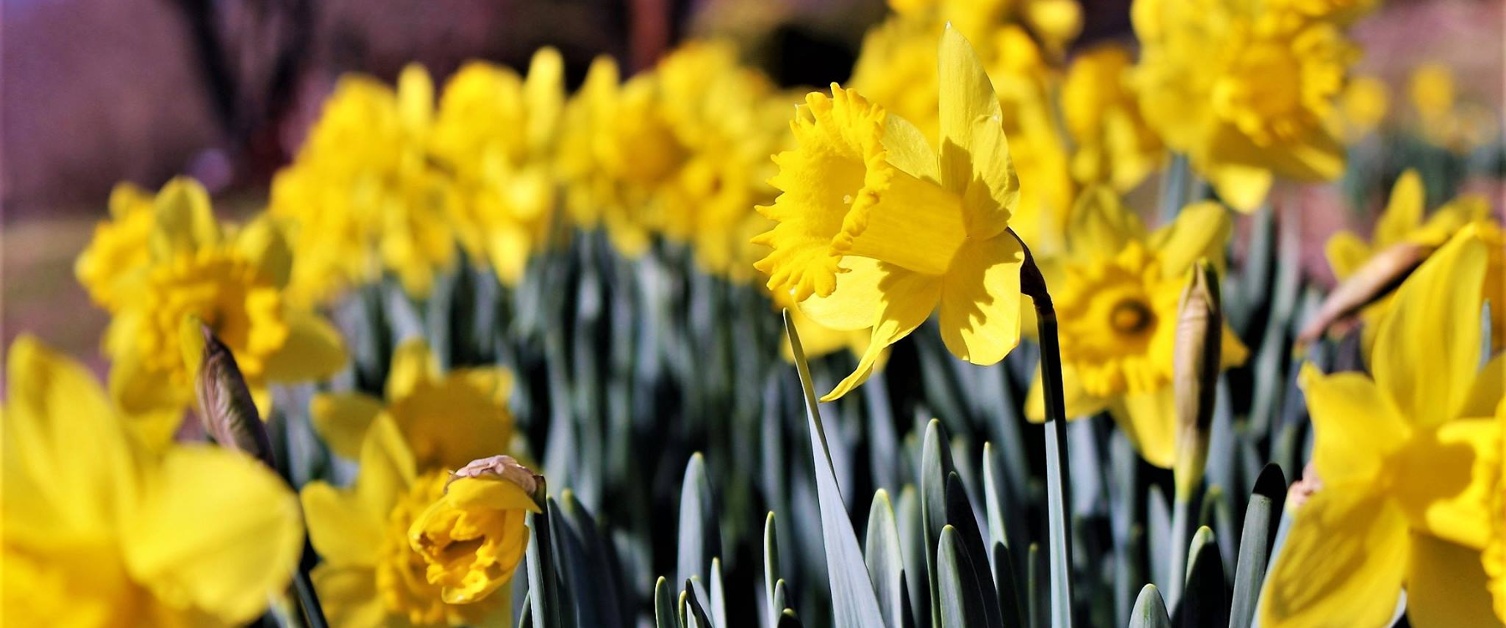 26 May 2023
Whether you're visiting the Urdd Eisteddfod in Llandovery to watch your child or friend compete on stage, or you're simply there to catch up with friends and to soak up and celebrate Welsh culture, there will be a warm welcome for you at the Hywel Dda University Health Board stand. You can find us on stand number 101-104.
The Urdd Eisteddfod is one of Europe's largest youth festivals and our stand has plenty to offer members of our local communities and visitors to Carmarthenshire. Our Hywel Dda team will be joined by special guests to host a broad range health and well-being focused activities throughout the week for people of all ages.
We look forward to our special appearances from entertainers Tudur Phillips (Monday & Thursday) and Siani Sionc (Tuesday) who will be there to raise awareness of the importance of physical activity and keeping fit and healthy while performing and dancing.
There will be an opportunity to take part in a variety of activities and to meet with different teams during the week, including:
Throughout the week
The Immunisation and Vaccines Team will be able to answer any questions on immunisations and vaccinations.
The Recruitment Team will share details of how you can develop your career in health and the broad range of job opportunities available at the health board.
If you're interested in volunteering or gaining work experience within the health board, the Future Workforce Team will be available to answer any questions throughout the week.
If you are visiting the stand you won't want to miss our Digital Inclusion Team, who will be there all week. Take a spin on the Google Virtual Bike, or give the health apps a go on one of our iPads – the team are happy to help you learn how to develop your digital skills, confidence, and how to access technology to boost your health.
Childrens Therapies will be on the stand to offer a variety of activities for children of different ages, concentrating on developing language, vocabulary, listening skills and movement.
Monday
Call in on Monday, Wednesday and Thursday to see our guest child entertainers, Tudur Phillips and Siani Sionc.
Tuesday
The Children's Community Nursing Team, Children's Disability Health Team, Play Therapy services team will offer some health promotion tools including a set of big 'bad' teeth, activities to promote healthy eating and exercise they will also be asking children to get involved with syringe painting and demonstrating blood pressure devices.
The Heart Failure team will be there to discuss heart health and what to do to keep the heart healthy.
Our Pathology team will be on the stand on Tuesday with a range of range of child friendly activities available.
Wednesday
Carmarthenshire School Nurses will be there to talk about and demonstrate the importance of eating healthy, washing your hands, sleeping, with primary school children and they'll be on hand to talk about the importance of mental health and emotions with secondary school pupils (Wednesday & Friday).
Pharmacy and Medicine Management will be on hand to check your blood pressure and provide advice (Wednesday to Saturday)
The Designed to Smile team will be on hand to provide advice on oral health – particularly for young children and their parents, including a demonstration on how best to keep teeth clean and healthy.
Thursday
On Thursday our Dementia Wellbeing Team along with Admiral Nurse Team will be present to increase children's awareness and reduce stigma around dementia and to provide a more positive perspective of people living with dementia.
Hywel Dda University Health Board's Communications and Engagement Director, and Welsh language lead, Alwena Hughes Moakes, said: "We had a fantastic time at the National Eisteddfod in Tregaron last year and we are delighted that the Urdd Eisteddfod is in our area this year. Our teams are looking forward to meeting and talking with local people from Carmarthenshire, and visitors to Llandovery, to discuss all things health and well-being in addition to showcasing some of the work we do as a health board to support our local communities. There's something for everyone at our stall – from taking a quick spin on our Google Bike to top tips on developing a rewarding career within the NHS. We're very much looking forward to what promises to be a great celebration of youth, language, and culture in our local area."
For the latest from the health board's stand and the Eisteddfod Maes, you can follow Hywel Dda University Health Board on Twitter @HywelDdaHB, Facebook – Hywel Dda Health Board, and Instagram @hywelddauhb or follow the conversation at #HywelArYMaes #HywelOnTheMaes and #IechydDaHywelDda