Health Board to consider how children's hospital services will be delivered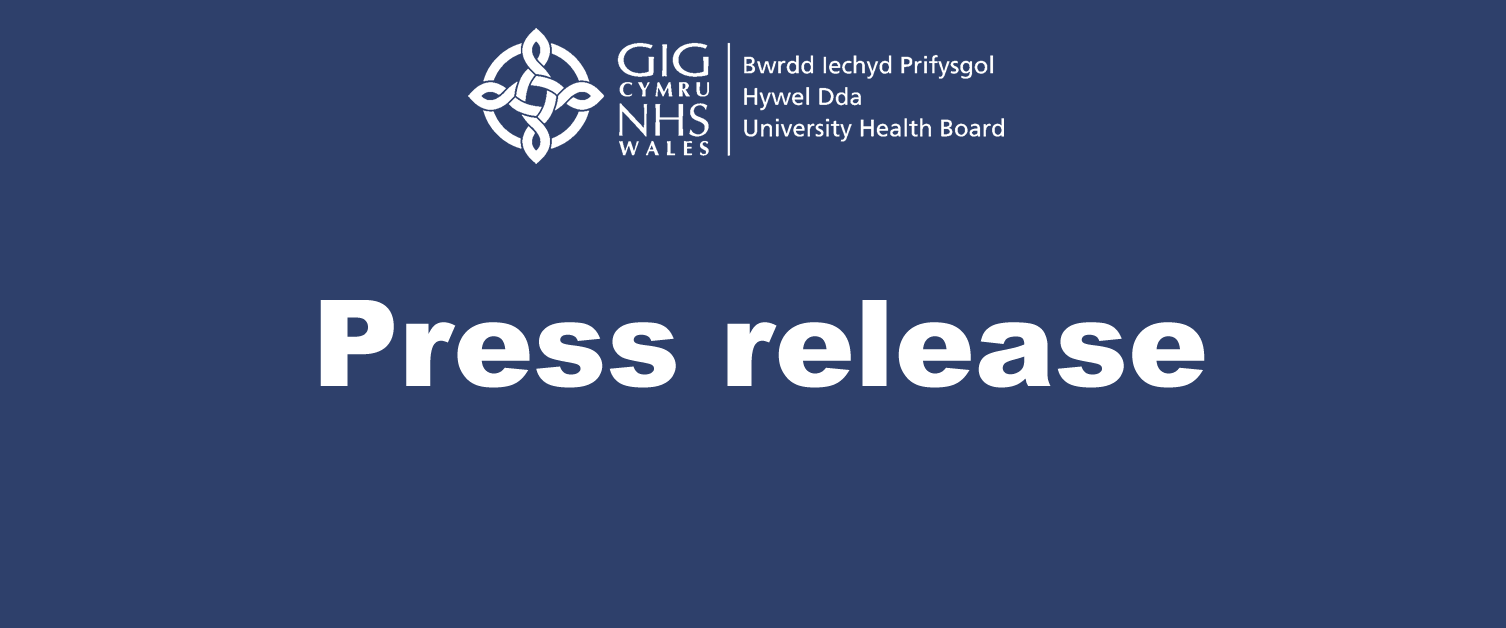 18 May 2022
Hywel Dda University Health Board will receive an update on a review into children's hospital services, and a timeline for further work needed, at a meeting on Thursday 26 May 2022.
The Board will be asked to approve the proposed approach to the review, to include a clinically-led appraisal of different options for provision of children's hospital services in the interim years ahead of a new Urgent and Planned Care Hospital being established in the south of the Hywel Dda area.
Deputy Chief Executive and Medical Director Professor Philip Kloer explained: "Our review of the temporary changes to hospital paediatric services in the south of Hywel Dda, began in March this year. One of the first tasks has been developing a detailed scope, project plan and timeline.
"We want to undertake a clinically led appraisal of the options for the service between now and the establishment of the new hospital network, predicted to be around 2029. We want to hear the voices of our stakeholders, building on the feedback and engagement undertaken since 2014, to assess what else may be needed. We continue to work with the Consultation Institute to ensure the scope, approach, and timeline for the engagement are appropriate."
The Executive Steering Group overseeing this review, is asking Board to approve the option appraisal process to take place in Autumn 2022, as well as an output report back to Board in November 2022. This would outline a list of options for interim paediatric services, and consider, along with the Community Health Council, whether formal engagement and or consultation is needed.
Since March 2020, the daytime Paediatric Ambulatory Care Unit at Withybush Hospital, Haverfordwest, referred to as Puffin Ward, has been relocated to Glangwili Hospital, in Carmarthen.
This was due to the need for space at the hospital for the COVID-19 response. It was later extended due to an expected surge in children with respiratory illnesses (RSV) and the fact that the daytime service was then co-located with overnight services and a children's high dependency unit, should a child's condition deteriorate.
What this means is that children with serious illness, across the south of the Hywel Dda area, have been referred, asked to attend, or taken by ambulance, directly to Glangwili Hospital. Children with minor injuries or scheduled outpatient appointments have continued to be able to access this care and treatment at Withybush Hospital, as well as at Cardigan Integrated Care Centre.
In the meantime, the health board continues to monitor the pathway, ensuring it is safe for children and young people, and collecting data including patient outcomes and experiences for consideration in the review.
Children, young people and their families whom have received care from Hywel Dda University Health Board are encouraged to give their feedback on their experiences at any time. You can do this by visiting our website https://hduhb.nhs.wales/ (opens in new tab) and searching 'patient feedback' and you will find age appropriate questionnaires.
Clinical Director for Women & Children's services, Consultant Paediatrician Dr Prem Kumar Pitchaikani said: "I want to reassure people that whilst this review takes place, we continue to provide stable, clinically safe and high quality hospital children's services for children and young people across the south of our area from Glangwili Hospital."
Clinical teams in the Emergency Department at Withybush Hospital and the Welsh Ambulance Service NHS Trust are using a 'triage tool' to ensure rapid identification of children with significant illness who may present in Pembrokeshire or Withybush Hospital and quick onward transfer for specialist care.
You can watch the Board Meeting on Thursday 26 May through a link on the Health Board's web pages - https://hduhb.nhs.wales/about-us/your-health-board/board-meetings-2022/board-agenda-and-papers-26-may-2022/ (opens in new tab) - which will be added on the day.
Ends