Llanelli student relieved after receiving Covid-19 vaccination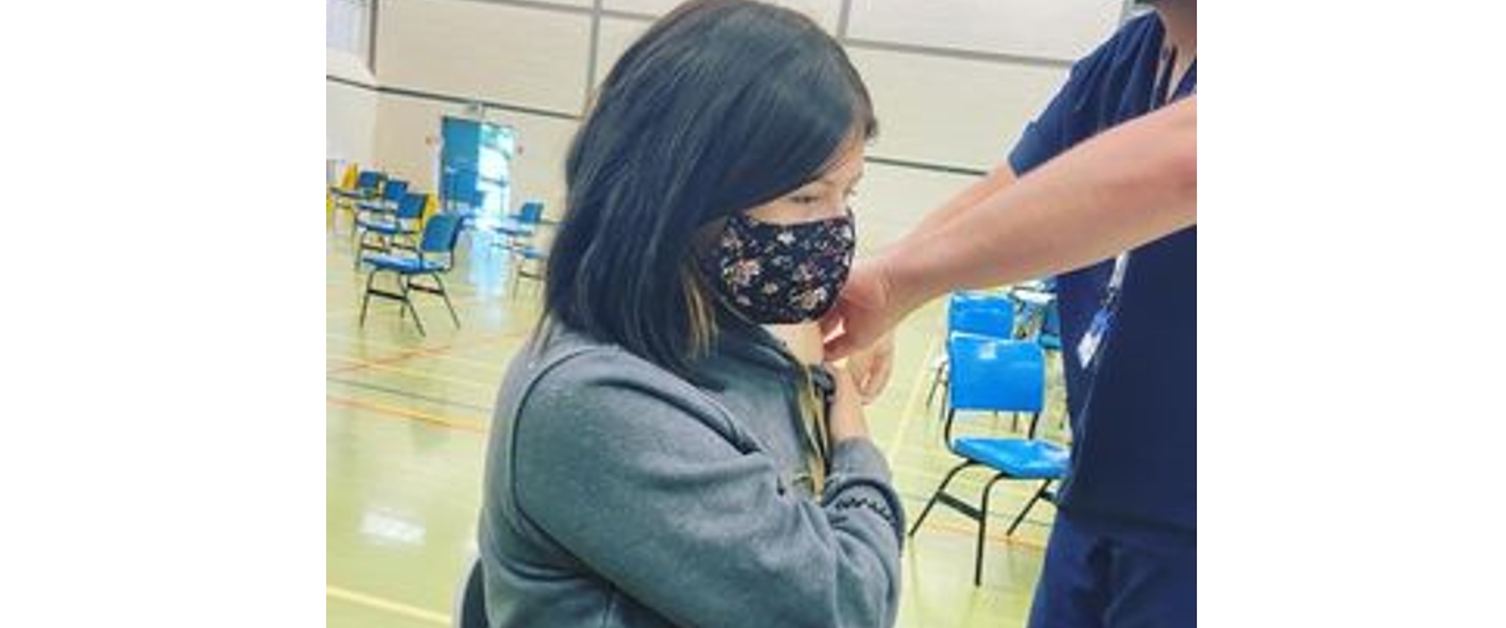 26/08/2021
A Year 12 student from Llanelli feels less worried to attend college in September after receiving her Covid-19 vaccination.
16-year-old Hollie O'Brien expressed relief from getting the Pfizer vaccine as part of the vaccination programme at Hywel Dda University Health Board.
"Me and my sister had Covid all over Christmas. We thought we had tonsillitis, but when my sister fell ill after me, she got tested and it was positive.
"Despite being very unwell, a few days in bed helped. We didn't see our grandparents however, as it would not have been as easy for them."
Hollie was enjoying a family day out in Tenby when she decided to get her vaccine as Tenby leisure centre were offering a walk-in clinic.
"I wanted to get the vaccine to help others around me who are a lot older than me and could potentially have much worse symptoms."
At present 16-18-year olds are not required to have a second dose of the Covid vaccine, however this may change in the coming months.
"I wasn't worried about getting the vaccine, as my mother recently had hers and she was fine. All I had was a sore arm after.
"I knew there could be side effects, but they wouldn't be as bad as how I felt when I was Covid-19 positive.
"If you are worried speak to people who have had it. The vaccination staff are also very helpful and will answer any of your questions."
Having previously attended Bryngwyn Comprehensive School, Hollie will be attending Coleg Sir Gar in September to study Law, mathematics and psychology.
"I am not sure exactly what job I would want in the future, but I would like to help people who suffer with mental health."
For more information on how to book your vaccine click here.